BroadwayHD founders Bonnie Comley and Stewart F. Lane are having a busy spring. The Broadway season starts with The Drama League Awards and wraps up with the Tonys, but BroadwayHD's Comley and Lane are already running out of space on their trophy shelf. Since March, BroadwayHD has been honored with The Chita Rivera Award, ChaShaMa's Champion of the Arts Award, four new Telly Awards, and hosted an Emmy voter screening for the award-winning Mr. Saturday Night musical with Billy Crystal and Bette Midler.
BroadwayHD offers high-quality filmed versions of full-length Broadway productions, a Netflix-like model with a catalog of hundreds of shows. BroadwayHD launched its on-demand subscription streaming service in 2015, but the founders' experience with filming Broadway shows dates back several decades. Lane, a co-owner of the legendary Palace Theater, produced The Will Rogers Follies and filmed the show in 1992. Comley started her career as a host and reporter for Nigthlife TV on The Travel Channel, reporting on cultural events, cabaret, and theater. Their desire was always to share Broadway shows with audiences outside the physical walls of the theater. Since 1992, they have participated in the filming and distribution to various media outlets of Legally Blonde, Grease is the Word, Company with Raul Esparza, Company with Neil Patrick Harris, Cyrano with Kevin Kline, Sondheim's Birthday Concert, Romeo and Juliet with Orlando Bloom, ShowBusiness: The Road to Broadway and more. With the advent of streaming technology, they created BroadwayHD, which aims to make Broadway shows accessible to a global audience.
Lane and Comley are long-standing and respected members of the Broadway community, Lane has been a theater owner for over 40 years, and he and Comley are both members of The Broadway League. They have received Tony and Olivier Awards, the highest honor for Broadway and West End shows. They have been honored with The Actors Fund Medal of Honor, The Paul Newman Award, and Drama League Awards and have theaters named after them for their philanthropic efforts in theater and arts. As theater insiders, Lane and Comley were able to secure agreements with all seventeen of the unions, guilds, and associations responsible for creating Broadway shows, this allowed a level of confidence in filming the shows. Their dedication and commitment to the live theater community and leveraging their influence with a global audience through BroadwayHD are garnering the respect and accolades they are receiving from their colleagues.
In his presentation speech to BroadwayHD for the Chita Rivera Award, Tony-Winning Choreographer Jerry Mithcell stated that the filming and streaming of Kinky Boots increased the sales of tickets to live stage shows for Kinky Boots by tenfold. " The founders of BroadwayHD, Tony Award-winning producers Stewart Lane and Bonnie Comley, are dear friends, and their passion for what we do as artists, preserving it and presenting it to people who can never make it to our city is incredible," Mitchell said. Chita Rivera was also on hand at the awards to echo the sentiments of the additive value of filmed shows. Chita is a legend in the Broadway industry and stars in the production of Pippin, currently streaming on BroadwayHD.
ChaShaMa Founder, Anita Durst, told the audience, "We are thrilled to recognize BroadwayHD as a Broadway industry innovator.  Innovation is a change to an existing product or field. BroadwayHD is leading the digital transformation of live theater arts by using streaming technology to make Broadway accessible to a global audience." BroadwayHD is a 24/7 platform for theater fans to engage with the art form they love. It's also a low-risk, economical introduction to Broadway for people interested in theater but unsure where to start.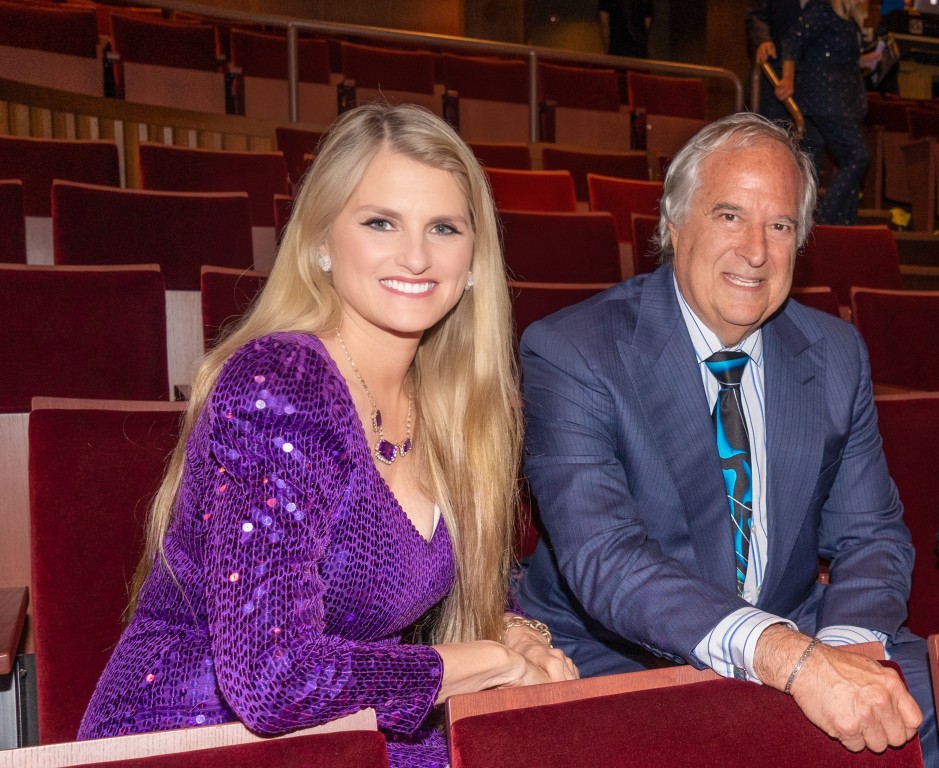 As BroadwayHD heads into its second decade, it is gaining momentum with its audiences, subscribers, and theatermakers looking to promote its shows to a broader audience. BroadwayHD is an introduction to Broadway for children and young viewers, who will become the next generation of ticket buyers to the stage shows. Aggregating hundreds of stage-to-screen Broadway shows into one easy-to-access platform for viewing. Preserving limited-run shows like Mr. Saturday Night with Billy Crystal, Pulitzer Prize-winning Paula Vogel's play Indecent, and perpetuating the legacy of Andrew Lloyd Webber by memorializing his cannon of musicals are just a few of the reasons BroadwayHD is receiving its many accolades. Thanks to BroadwayHD, everyone can experience the magic of Broadway – stream on!